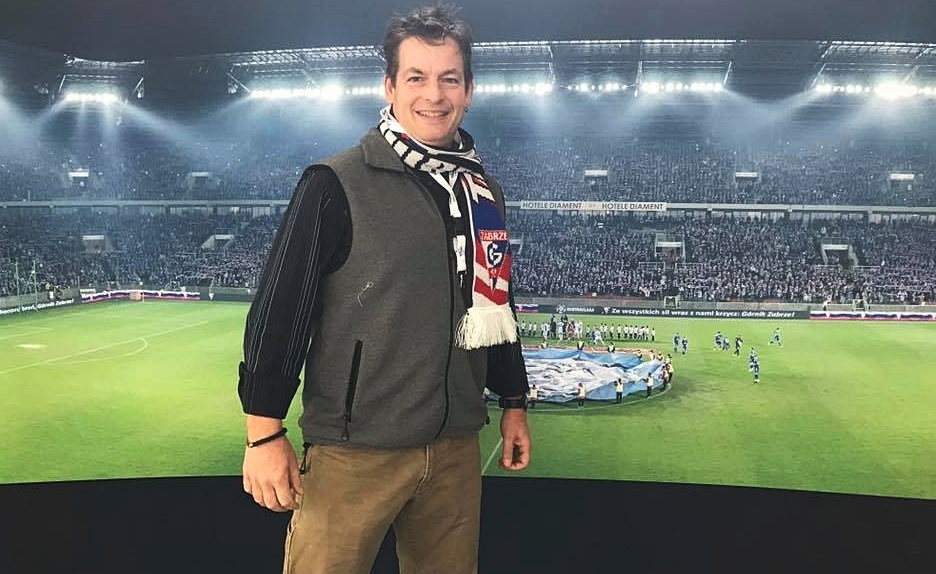 Arenę Zabrze odwiedził Bruckner Chase – dyrektor techniczny Red Bull Surf and Rescue Events, światowej klasy specjalista ratownictwa wodnego, który po raz pierwszy odwiedza nie tylko Zabrze, ale i Polskę.
Jako dziecko sam niemal utonął i to dwukrotnie. Dziś uczy szacunku do wody i opowiada o swojej sportowej pasji. Spotyka się z młodymi pływakami i dzieli się swoją pasją i umiejętnościami, o swoich doświadczeniach opowiada też tym, którzy jeszcze nie pływają, zachęcając ich, by spróbowali, bo warto. Szczególną uwagę zwraca na równowagę biologiczną i ekologiczną środowiska wodnego.
Na półmetku wizyty w Polsce amerykański gość zwiedził Arenę Zabrze. Stadion zrobił na nim ogromne wrażenie. Już teraz, myśląc o kolejnych wizytach w Europie, planuje zorganizowanie na Arenie Zabrze szkolenia z ratownictwa wodnego.