Maj był miesiącem uroczystości komunijnych, a już za chwilę rozpoczyna się sezon na wesela.
Klub Biznesowy Areny Zabrze to dobra przestrzeń do organizacji uroczystości rodzinnych.
Niebanalne, prestiżowe miejsce, funkcjonalne sale z możliwością dostosowania powierzchni do indywidualnych potrzeb, a także możliwość zamówienia świetnego cateringu – to wszystko czeka na Was w jednym miejscu.
Warto pomyśleć o zarezerwowaniu terminu uroczystości na Arenie.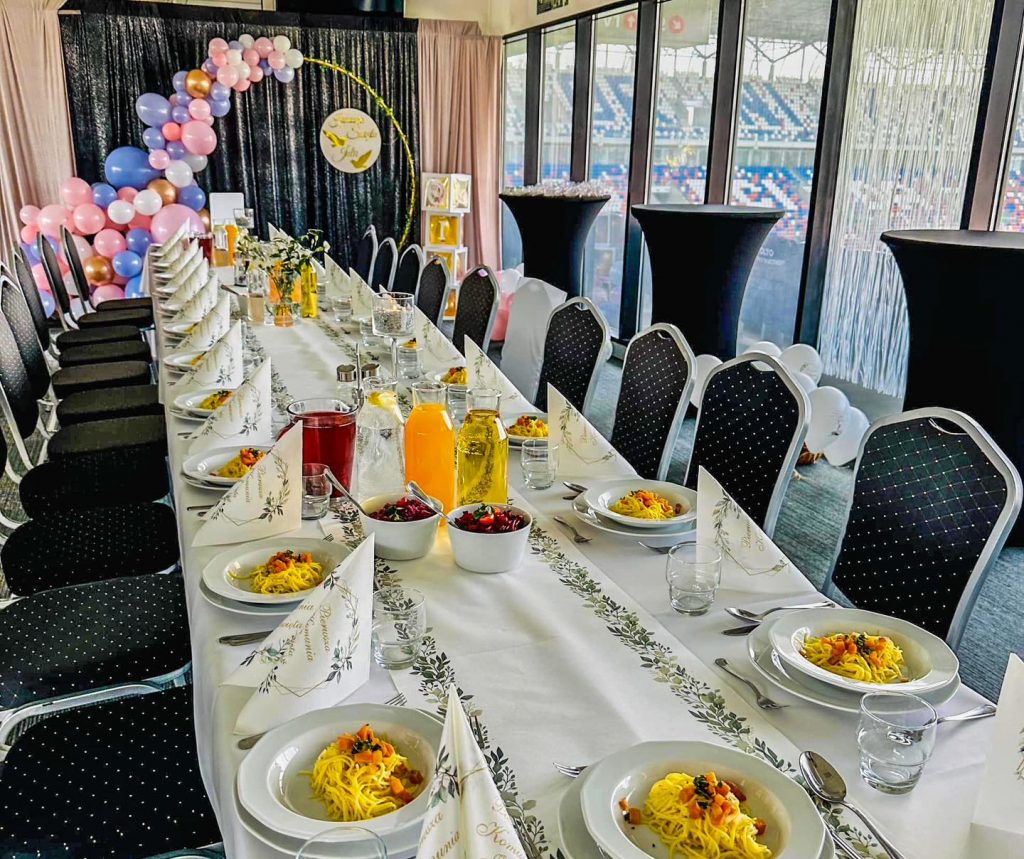 Fot. Trześniewscy Group